Newsletter
26' Monterey M-45 | Unsinkable Whaler 210 | Absolute 47 Fly - 10/12/21
BoatTEST Newsletter October 12, 2021
Monterey M-45
Suave Bowrider w/the Features Boaters Want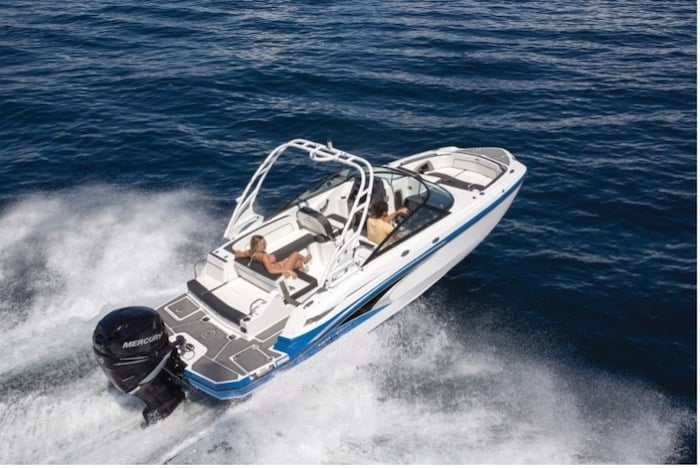 Monterey has a reputation for packing its boats full of the popular features that boaters want and pricing them accordingly. The M-45 is a broad-nosed 26'4" (8.03 m) bowrider that comes with convertible seating, a Fusion satellite-ready stereo, a wetbar, a table with mounts in the bow and cockpit, a transom shower and more in an upscale package. More...
It's 11 A.M., Do You Know Where Your Boat Is?
Capt. Steve is not only Director of Testing for BoatTEST, but he also monitors the status of Sovereign Boat Club boats in St. Petersburg, FL from the comfort of his living room in Yarmouth, MA. To do that, he, and all the SBC crew, use a smartphone app for the Siren 3 Pro that is connected to its boats for real-time monitoring. A quick check of the app after sundown each day confirms that all of the boats are bedded down for the night where they should be. More...
Boston Whaler 210 Montauk
Whaler's Differentiation Starts Here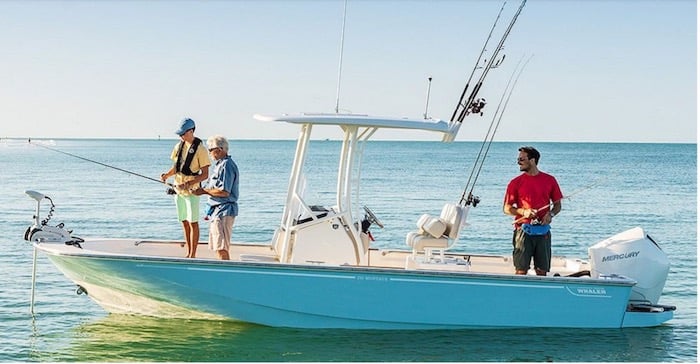 Go to Boston Whaler's website and check out the specifications for a given model. There's a line that reads, "Swamped Capacity." For the 210 Montauk, that number is 4,000 lbs. (1,814 kg) of crew and gear that the boat will keep afloat – and level – if she's unexpectedly swamped. Neither the United States Coast Guard or the American Boat & Yacht Council requires flotation for boats longer than 20'1" (6.12 m), but all Whaler models are built to be not only unsinkable but to float level if swamped. Floating "level if swamped" is a lot different than being "unsinkable," which usually means that a part of the bow will still be above the surface. This is one of several key details that make Boston Whalers not only among the most expensive boats in class but also the most popular. More...
Absolute 47 Fly
Good Performance with IPS System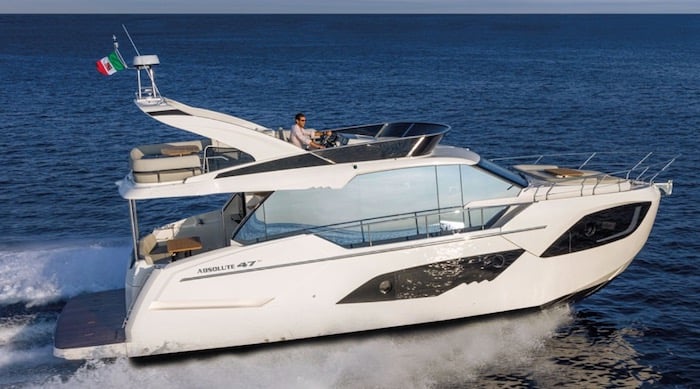 With twin 480-hp Volvo Penta IPS650 pods, the Absolute 47 Fly hit a top speed of 30.5 mph during our tests. We recorded best cruise at 3600 rpm and 30.0 mph, which gave the 47 Fly a range of 250 statute miles. Drop down to 1000 rpm and she'll run 6.2 mph and get 3 miles out of a gallon of diesel, extending the range to 1,141 statute miles. But the most interesting test data of all is that while she has to go 18 mph before getting solidly on plane, when slowing down, she held plane at a minimum speed of 13.5 mph. More...
MasterCraft NXT22
Redundant Systems for Wake Control
Backup systems aren't reserved for long-range cruising yachts. On the NXT22 tow sports boat, MasterCraft has redundant controls for setting the wake size and shape. If the 4.3" (10.92 cm) multifunction screen with factory-set profiles malfunctions, there are individual switches alongside for the ballast system and wave-shaping tabs. That way the fun can continue. The driver's seat has also been upgraded for added comfort. More...
Denison Yachting Opens Monaco Office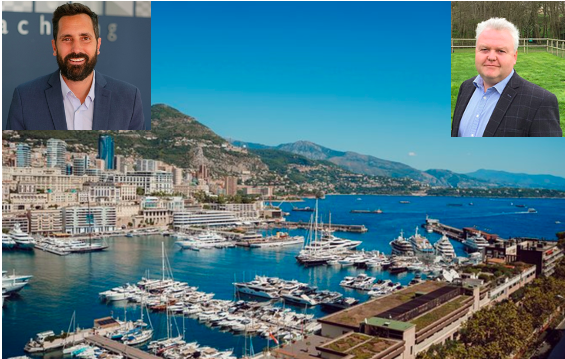 Bob Denison (left) brought in veteran broker Jeremy Roche (right) to run the new office.
Denison Yachting, one of the largest brokerages in the world, is opening an office in Monaco as part of a larger European expansion. The new office will be led by Jeremy Roche, who has worked in the superyacht segment. The Monaco office will open in the Fall of 2021. More...
Have a Kayak on Your Boat?
Here's How to Fish From it
These days more and more cruising boats are carrying kayaks aboard for added adventure and fun. In addition to providing good exercise, they also can be fun to fish from and more and more people are doing it. We've got some expert tips about how to get the most out of a day fishing in a kayak. More...
Lifejackets
Make Good Seat Cushions
For many boaters, PFDs make good cushions when seated or pillows when resting aboard. But more often, they are perfect for filling up a storage compartment that would otherwise be empty. Find out some other creative uses here...
 Put in a Toe Before Taking the Plunge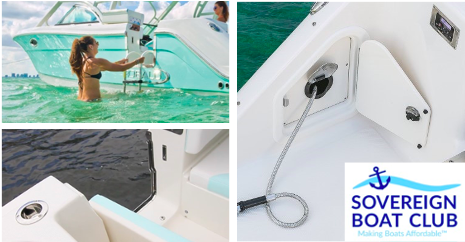 Oddly enough, many boats are designed for just being on the water, but not for their occupants being in the water. That's a shame because one of the most enjoyable aspects of boating is taking a dip in the crystal clear waters of the Florida West Coast. All boats in the Sovereign Boat Club fleet have ready access to the water. Shouldn't you put a toe in the water with an SBC membership, before taking the plunge to buy one? Check us out at SovereignBoatClub.com or call 727-200-3474.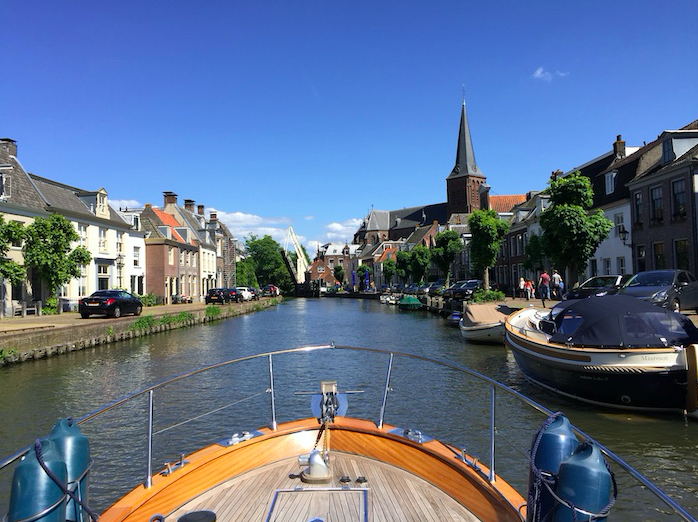 "Boating in Maarssen, Netherlands."
Share your boating photos with us! 
Thanks for following us!
We'll See You On The Water. 
BoatTEST.com, 8A Halidon Ave, Newport, RI 02840